Tips for Small Business Owners on Marketing
Sara F Gonzalez
November 14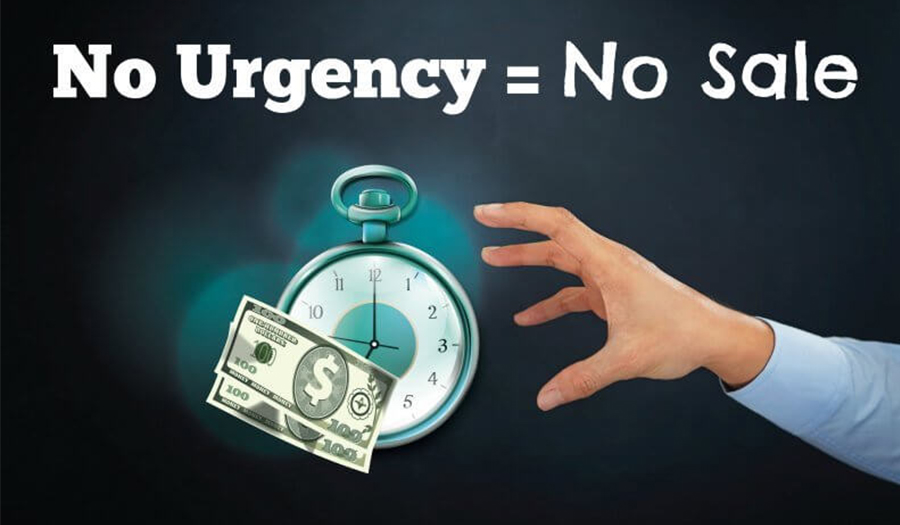 As you may know, "Labor Day" started in the late 1800s, at the time of seven-day workweeks with 12-hour days, when our country was in the throes of the Industrial Revolution.
Since then, things have changed dramatically, and manufacturing jobs are no longer the backbone of our economy.
Today, our economy currently revolves around knowledge... That's why I take the time each week to share my knowledge with our community here on this blog. These articles offer advice on the real-world actions you should be taking with your Charlotte business, how to be ready for any eventuality, and how to survive in an economy where knowledge often takes the place of labor.
Over the past few weeks, I've been writing about how many Charlotte small businesses are making poor business strategy decisions. I've given you FIVE errors to avoid so far. These are:
1. Not being able to tell your tale.
2. Is it possible that you have the right product but the incorrect market?
3. Is it possible to have the right market but the incorrect problem?
4. Is it the right problem, but the incorrect pitch or promise?
5. What if you have the right pitch but the wrong timing?
In this article, I'll conclude my series on marketing blunders by providing further marketing advice for small business owners.
Tips for Small Business Owners on Marketing
"Trust your instincts when they tell you to 'pause' and think it over." -Susan G. Owen
In this last part of this series, we'll focus on how companies often fail to improve their advertising and sales processes. See which ones you resonate with, and let's chat about it more in the comments.
1. You haven't identified your 'why now'.
None of us like to rush our customers and clients into making decisions. We feel like it's impolite and indecent. We don't want to make our clients feel stressed or pressurized. We don't want to seem desperate or rude. By encouraging our client to 'act now', will we give them a bad customer experience? Will they trust us, or will they think we are just out to get their money? All of these concerns are valid, and totally normal. In fact, if you resonate with these concerns: good! You clearly care about your clients. However, completing a deal, time is a luxury you can't afford. Why? Because inertia is a marketer's worst enemy. If you can't persuade your prospect to "act now," you're merely inviting them to delay decision- making. It's not a matter of decency or politeness; it's a matter of sales and marketing survival. Giving your clients too much time to close a deal is time that they are spending looking elsewhere, checking out your competitors, comparing estimates, reconsidering their budgets and their options...
It's also important to remember that customers value transactions that are quick, painless, and don't take up too much 'decision-making' head-space. A quick deal saves time, effort and money for our customer. Completing a deal quickly is good for you and good for your client. Pace can often enhance a customer experience.
Find the 'why now'. Why does your client need your service or product, and why do they need it now? Is there an event coming up that they will need your service/ product for? For example, a holiday, a deadline, a season? Or maybe your service/ product will release them to live the lives they want... can they live well without your service? Will your service/ product significantly contribute to their current happiness in this moment? Can you make them healthier? Richer? Faster? More qualified? More relaxed? Is your product finite? Will your service end? Why does your client need you now?
Return to your sales piece or script and examine it more closely. Begin with the offer and work your way backwards. Is there a time limit on any unique offers you're making? Is there a reward for a quick response?
If you can, incorporate a deadline into your agreement with the client. Go back over your marketing content and look for places where you can repeat or highlight this deadline date. Make it as detailed as you can. For example, 'Get it before midnight, May 3rd!' Perhaps create a countdown on a webpage. Alternatively, there may be a restriction to the number of orders that can be placed. (If you do restrict orders, be sure to publish how many orders are left available; scarcity breeds desire.)
The fear of losing out is something that motivates people more than the promise of receiving something. And the closer you get your prospect to the moment of sale, the more tension you should build.
2. The failure to provide proof.
Even if we consider ourselves to be completely rational beings (and I say this as a "numbers guy"), no transaction is ever made solely on the basis of reasoning. Emotion is a great approach to catch people's attention and get them to take action.
It's reasonable that some people are hesitant to employ emotion because it's typically viewed as manipulative. However, if we don't communicate in the language of emotion, we aren't actually communicating in the language of life. Emotionless communication isn't necessarily more truthful. Statistics and data can be manipulated just as much as language and storytelling.
However, after you've emotionally engaged a prospect, you must give them a cause to believe. You'll want to include a mechanism in your script or sales piece that allows your potential customer to rationalize their decision to employ your product or service.
Charts and data that create credibility, relevant anecdotes, compelling testimonials, a track record, expert testimony, and reassuring credentials... it all adds up to reinforce the prospect's initial emotional commitment.
If you're already using these elements, I recommend double-checking your proofs for clarity and readability. If you're using testimonials, make sure they're presented as naturally as possible. Don't rely on stock images. Use real-life customer photos. If you have the option, utilize entire names. Mention any professionals who have recommended your product.
Name the third-party sources you're using to back up your statements. And only use quotes that are long enough to illustrate that the experts are in agreement. Don't simply state that your results are excellent. Demonstrate what occurs when you achieve excellent results. Customers who are thinner. A nicer vehicle. This is a bank statement. A happy and healthy couple. And so forth.
Anything to evoke a mental image in the minds of potential buyers.
3. Failure to complete the transaction.
This is the last and most important one. So if you've been mindlessly scrolling, STOP HERE!
"Timid salespeople have slender kids," Zig Ziglar famously quipped. Once you've completed your sales process and created a terrific sales article or advertisement, you MUST seal the deal with a real "ask" and a clear call to action. This CTA should express exactly what your buyer should do right now.
All of your hard work will be for nothing if you don't complete this final stage!
This advice is what works for my Charlotte clients. Please feel free to forward this article to a Charlotte business associate or client who could benefit from our help — or simply direct them to our website. While most of these articles are about business strategy we also specialize in tax preparation and planning for CIYY families and business owners. We can help you with everything from cash flow analysis to financial tracking to tax planning and other consulting. We also make place for references from reputable sources.
Give me a phone or drop me an email... we'll be there for you.
We will always make time for you.
Sara F Gonzalez
(704) 599-3355
Kohari & Gonzalez PLLC
Related Post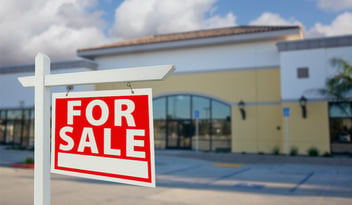 You, as a Charlotte small business owner, are probably well aware of the significance of your...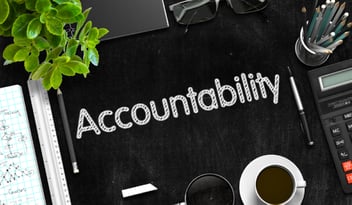 These were some of the firms who advertised during Tom Brady's first Super Bowl victory (with the...